Membership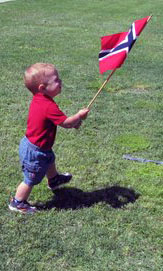 Come join us! Sons of Norway offers its members an opportunity to pursue and enjoy their Norway culture and heritage. You do not need to be Norwegian to join. Anyone who shows a great interest in the objectives and purposes of Sons of Norway, regardless of nationality, who is at least 16 years of age, may be accepted into membership. Children under 16 years of age can join as a "Heritage" member free of charge if a parent or grandparent belongs to Sons of Norway. Young adults between the ages of 16 and 23 may become "Unger Venner" members, either free or at minimal dues when sponsored by a SON member. See your favorite Lodges' calendar and come to the next event.
Please contact your favorite Lodge for more information. Available on line at members.sofn.com/lodgeDirectory/
We do not currently have Lodges in New Mexico and Hawaii.
If you have located your nearest Lodge that you wish to join from the directories listed then located the official number designation for that Lodge here.
You may join online at the Sons of Norway International Site here.