Spotlight on Vinland Lodge 6-159
Membership on the Move . . . . Our trip to the Danish Capital of Solvang!
Fellow Sons of Norway Lodges do you want to get your members excited about their lodge and also attract potential new members?  Plan a lodge field trip and I think you will be pleasantly surprised at the enthusiasm and participation that will result.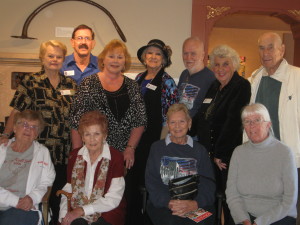 Vinland Lodge 6-159 in Temecula, Ca. recently planned a lodge field trip to the Danish Capital of Solvang and I could not have been more pleased with the group that participated in our three day event!  We had lodge members and also guests attend and it was a fantastic three days of immersing ourselves in Scandinavian culture and heritage.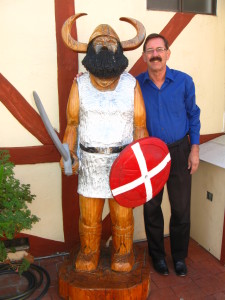 Our Vinland Lodge group had a private tour of the Elverhoj Museum and our tour guide explained the Scandinavian history of the area and showed us many displays, including beautiful Rosemaling, woodcarving, local costumes and paintings in the art gallery by local artists.
Of course, we also did some serious shopping on Copenhagen Ave. and had a delicious Scandinavian Smorgasbord at the Red Viking Restaurant in Solvang.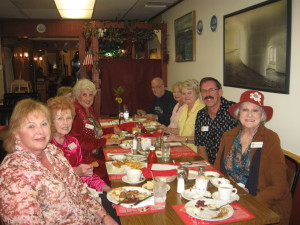 Our Vinland Lodge field trip was a great success for both our members and guests and it helped promote our lodge and the fraternity that exists.  Hopefully this will help us to increase our membership and keep members actively involved.  This field trip was really a great way to get people enthused about their Scandinavian heritage and their lodge and it showed our guests what Sons of Norway is all about.  What a great way to get new members to join a lodge!!
Membership on the Move!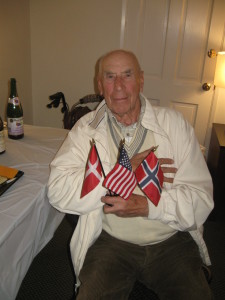 Caronne Van Nyhuis – President
Vinland Lodge 6-159
---
Would you like to see your Lodge event on the Spotlight page? Just send a brief story (about 300 words) and photos to webmaster@sofn6.org. Please send the photos as independent files.